When it comes to look and fashion, there is no denying the fact that Toke Makinwa is a lady that knows just how to create that look of great appeal in her appearance, it is in guise of this that a fan hailed her dressing as " Fashiongasm " as the actress radiates in a new post.
Here is a screenshot of the fans reaction to Toke's post.

The actress who was dressed in skimpy fashion really showed herself looking quite enchanting, as her look is such that will capture the attention of anyone seeing her, which is a good thing, as she just knows how to amaze her followers with the desirable effect attached to her endearing fashion sense.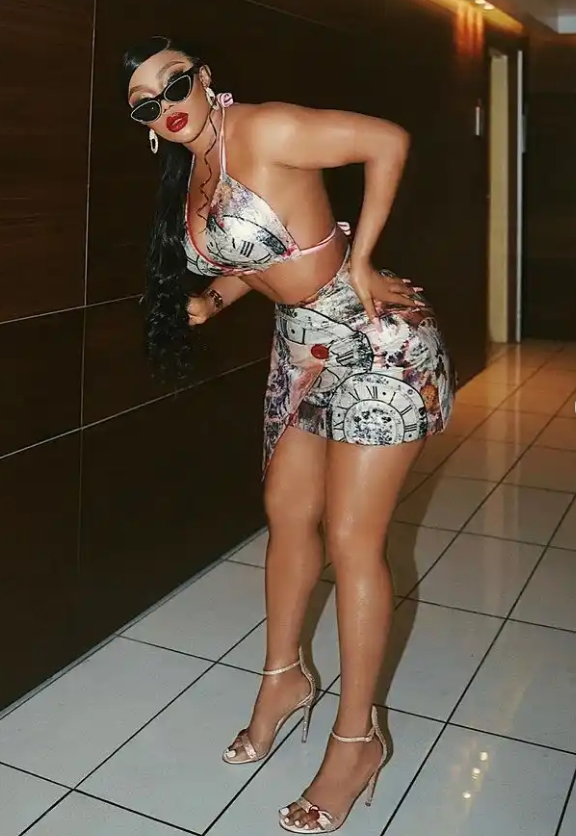 There is no denying the fact that Toke Makinwa is at the fire front of fashion as a celebrity in Nigeria, as she has this fascinating display that she tends to carry everywhere with the way she turns up in tbe most interesting of fashionable wears, which has often left her followers powered up due to her mesmerizing fashion effect in her post.
Images credit: Toke Makinwa Instagram page