Shubomi, who happens to be the sister of popular Nigerian singer, Naira Marley has used her new Instagram post to show off her beauty to her fans. She is someone who loves to go on an outing to enjoy herself, and she has done the same again, this time by going out to have a good time at the beach.
Many of her followers, including her brother Naira Marley, who saw the post, could not hold their nerves as they expressed their opinions in different ways on her page.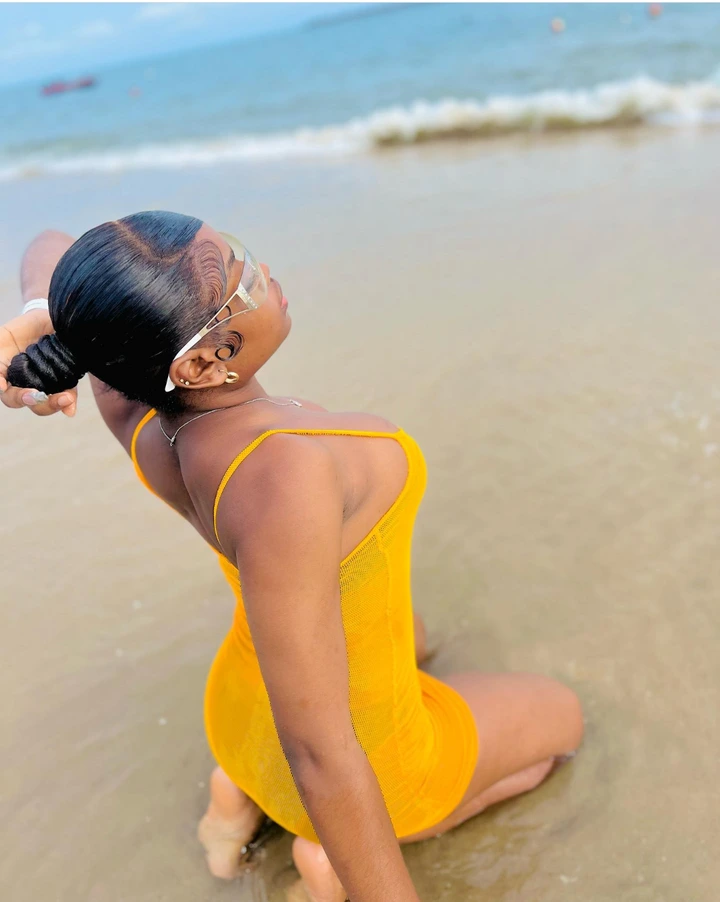 On this occasion, she showed up in a yellow-colored outfit that looked good on her. She appeared with a stunning looking hairdo that enhanced her beauty. She applied neatly done make-up to her face that matched the color of her skin. She put on a beautiful sunshade as she enjoyed herself at the beach.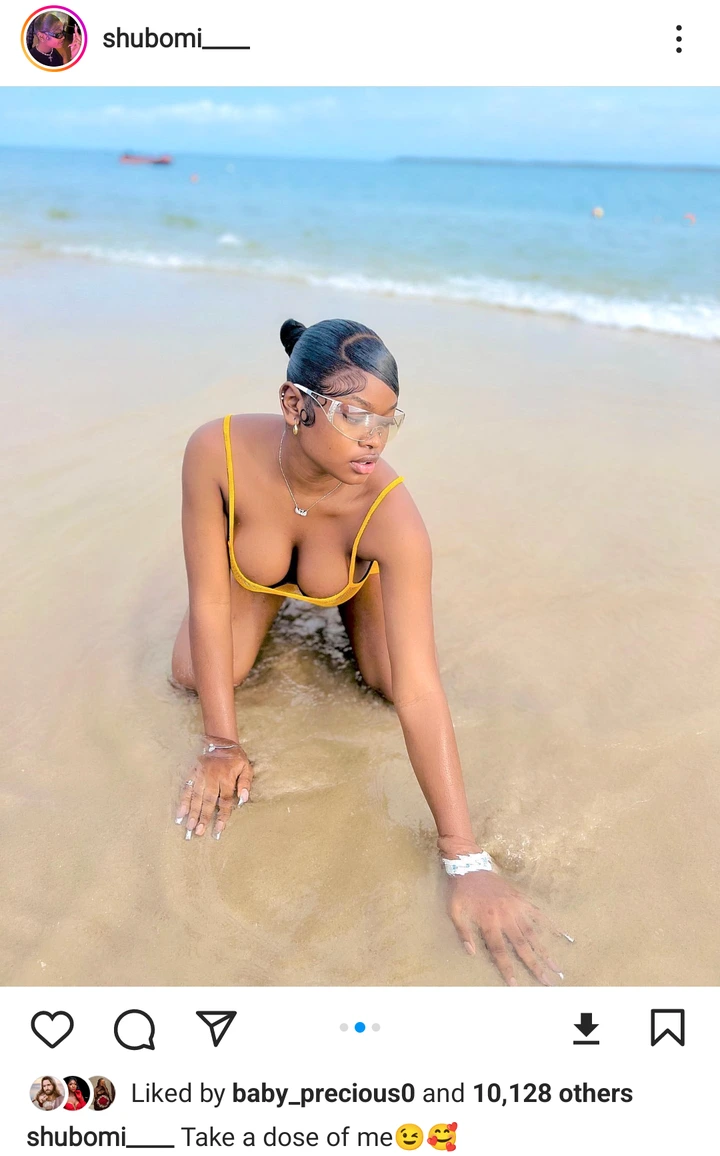 She captioned her post by saying, "Take a dose of me." This caption alongside her pictures caught the attention of her followers as they reacted quickly to them.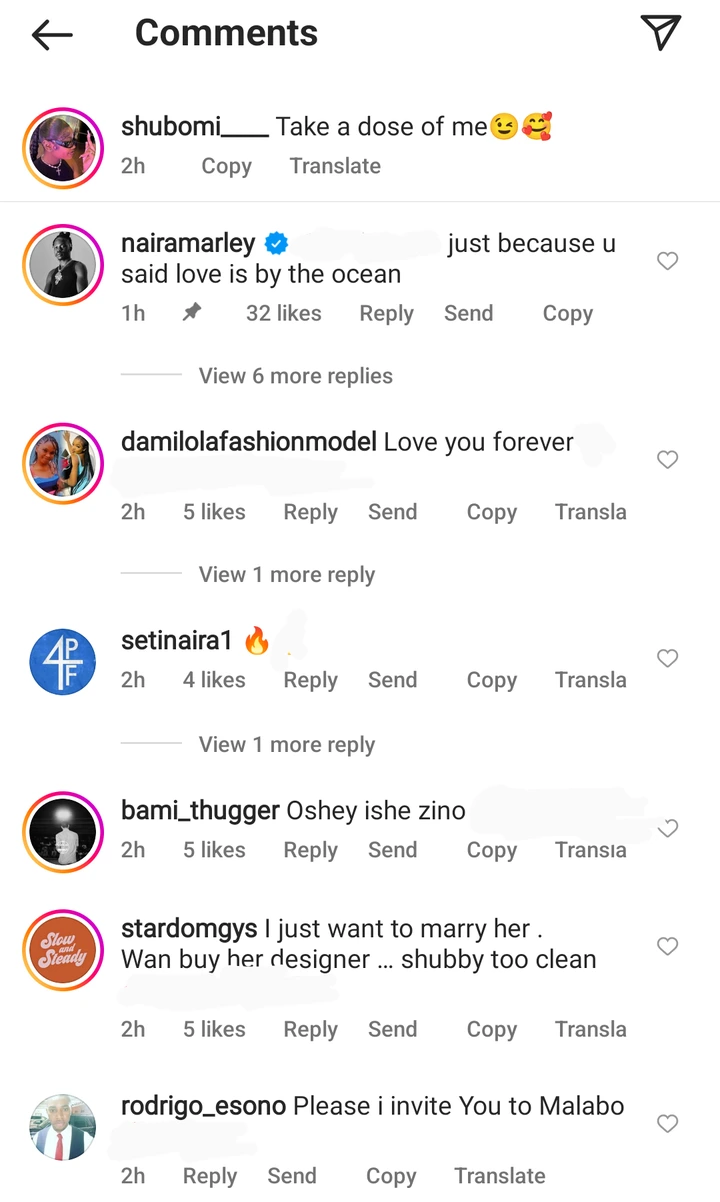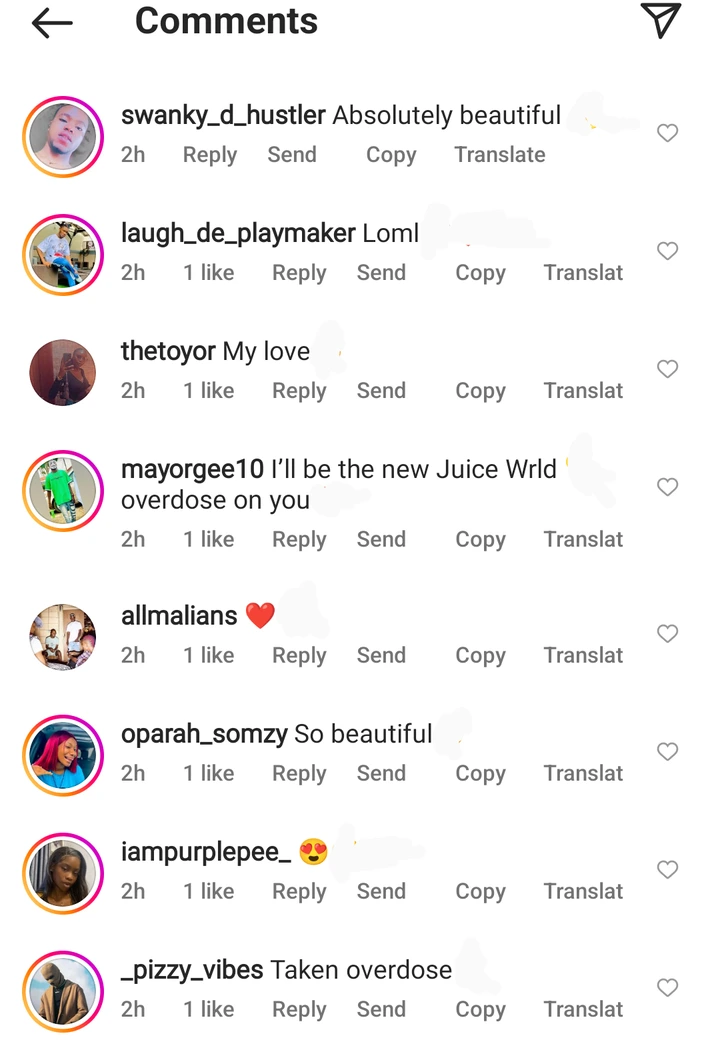 Well-known Nigerian singer, Naira Marley, who happens to be her brother, reacted quickly to the post by saying, "Just because you said love is by the ocean." This reaction shows that her brother is in support of her new post with his positive reaction.